What the heck is creative placemaking?
December 20, 2018
Have you ever received the question, "What is creative placemaking anyway?" A good resource with everything in one place comes from The Kresge Foundation: Program officer's compilation of resources helps answer the question, "What the heck is Creative Placemaking?"
December 17, 2018
What the heck is Creative Placemaking and how can it help strengthen equitable community development in cities across America?
Kresge Arts & Culture Program Officer Michelle D. Johnson helped answer those questions during a learning session revisited earlier this month by ArtPlace America. The organization shared its top takeaways from an ArtPlace Summit session led by Johnson, titled, "Creative placemaking tools: What exists? Where are they? What's missing?"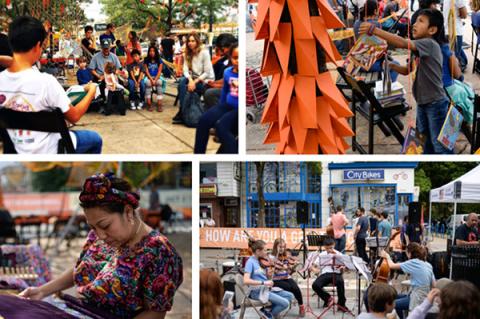 The roundup of resources includes materials from some of the top Creative Placemaking players in the field including:
ArtPlace Executive Director Jamie Bennett said Johnson's resources list made their year-end highlight compilation for good reason.
"As usual, Michelle's insights and connections were invaluable. It's more than a list of Creative Placemaking resources, it's a curated selection that helps practitioners on the ground, making it both useful and – more importantly – actually used!"